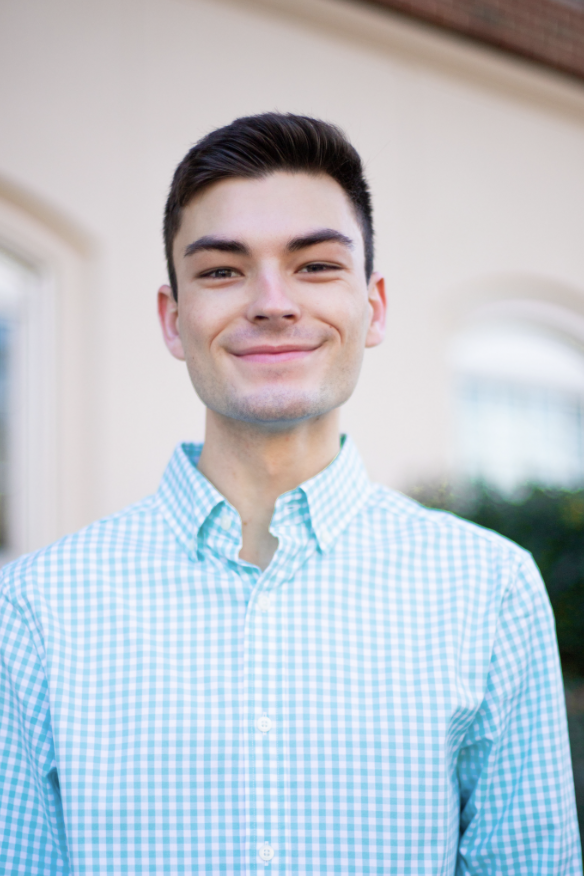 Hey everybody! My name is Garrett Burnett, and I'm a junior at the University of Alabama. I currently serve as the President of Student's Tide Against Suicide (STAS) which is an extension of our on-campus counseling center.
I joined STAS last fall in hopes of learning more about the suicide prevention and awareness initiatives on campus. I have long been an advocate for open mental health conversations in addition to shattering the stigma surrounding mental health concerns. As the year progressed, I became increasingly interested in seeking a leadership position and shaping the future of the organization. When the opportunity arose in the spring, I jumped at it. As President, I work in direct collaboration with one of the on-campus therapists and other members of the Executive Team to create suicide prevention awareness programming for the entire campus community. It has been a pleasure to serve as the President for the last few months, and I cannot wait to see what's in store for the rest of my term.
As we continue into the month of September, it is important to remember that this month is National Suicide Prevention Awareness Month. Many of you may be on campuses or at schools observing the awareness month, and I encourage you to be on the lookout for any events or opportunities to get involved with suicide prevention. Although the topic may sound overwhelming at first, I truly believe that having tough conversations about mental health can be deeply impactful for not only yourself but your entire community.
Suicide prevention and awareness is one of the most important causes to work on, especially on a college campus. Suicide is the second-leading cause of death among college students. It is critical that every student prioritizes their own mental health as we strive to reach zero instances of suicide.
Thank you Garrett for sharing your passion for suicide prevention! I have been honored to work alongside you as your VP, and I am excited to see what the future holds!! I encourage everyone to get involved with suicide prevention efforts because it really can impact anyone.